Bradley-Madkins named Emerson Excellence in Teaching Award honoree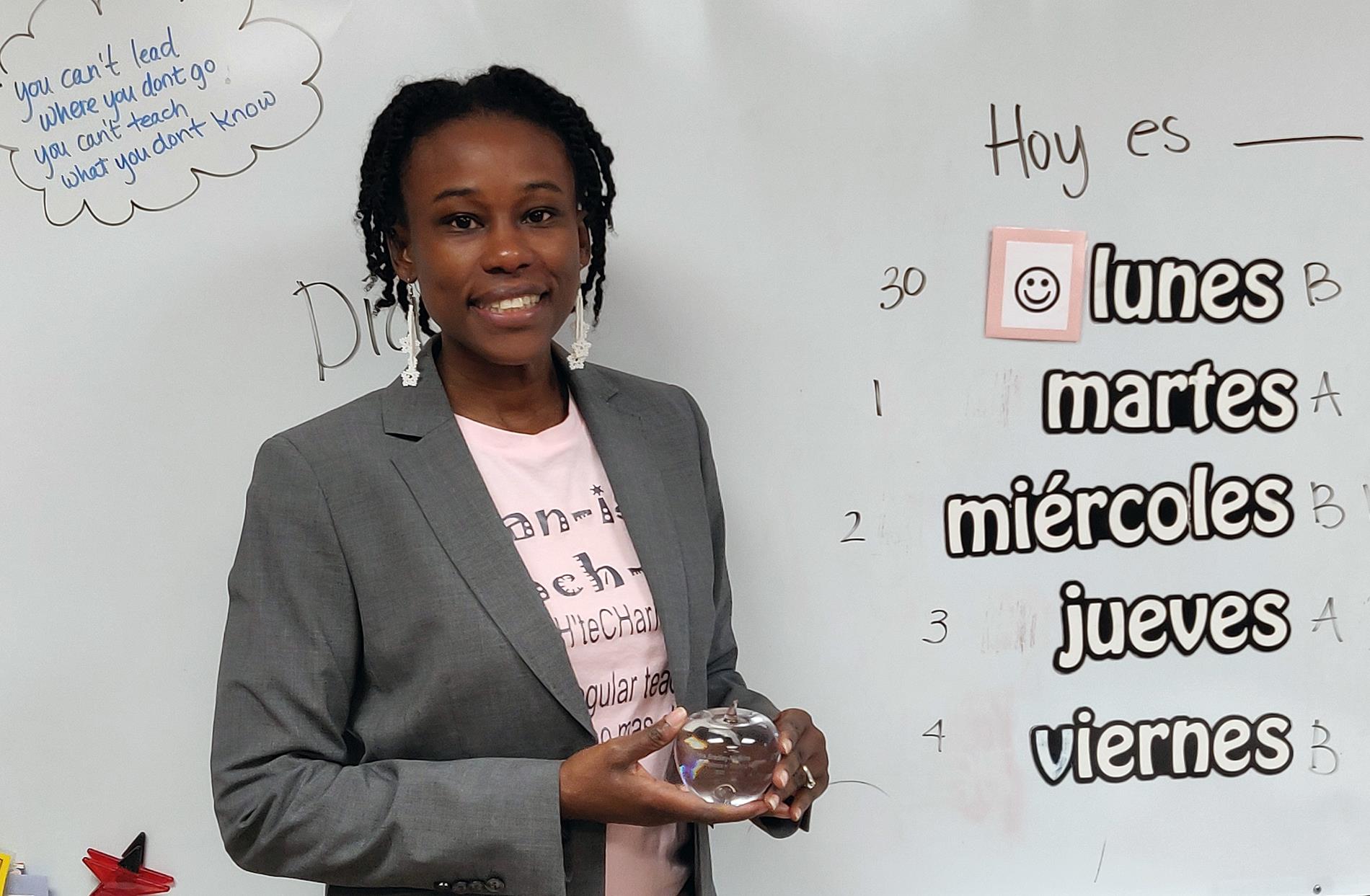 ---
Abena Bradley-Madkins, a Spanish teacher at Riverview Gardens High School has been named a 2020 Excellence in Teaching honoree by Emerson. She is one of 100 St. Louis area instructors honored by Emerson for their accomplishments and dedication to students and the teaching profession.
Bradley-Madkins has served as the Spanish instructor at Riverview Gardens High School since 2008. In that time, she has routinely gone beyond the call of duty in order to expose students to different cultures.
"Excellence in teaching is both an art and a science that Senora Bradley-Madkins demonstrates each day," said Traci Nave, principal of Riverview Gardens High School. "Her work and commitment to our scholars is unmatched."
Bradley-Madkins spearheaded an effort to travel abroad with students via the Costa Rica Project. The trip was the very first airline flight and experience in another country for many students. She routinely provides students with innovative lessons and culture-rich experiences to help foster their love for the Spanish language.
In addition to serving her students, Bradley-Madkins has also shown a commitment to support the health and wellness of the entire Riverview Gardens High School community. She has routinely led exercise, yoga and Zumba classes for faculty and staff.
"More than ever, in this environment affected by COVID-19, Emerson is proud to champion the critical role of teachers in guiding and shaping the lives of young people in our community," said David J. Rabe, vice president of corporate social responsibility for Emerson.
"With the Excellence in Teaching Awards, we celebrate the achievements and commitment of teachers across the St. Louis region who truly demonstrate excellence in education as they support students with their time and talents."